November's Free Kids Club Content!
New Educational Videos
Healthy eating videos for kids
This Month's Featured Product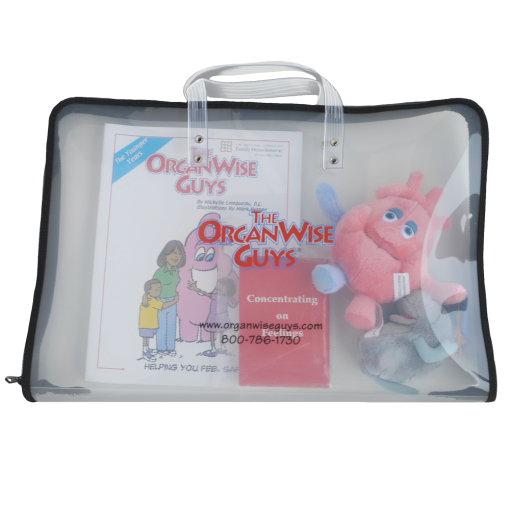 The OrganWise Guys are interested in the health of the whole child. This includes emotional health and characters education as well. Who knows more about feeling stress than a rapid heart (Hardy) beat or an upset Pepto? Help kids to learn effective, simple and safe coping skills that will help buoy them through stressful times. These materials are also great for adults/parents to work through with kids to help them learn how to express their feelings in a healthy way.
Check Out This Month's Featured Products!
Kid Friendly Recipes
Twice a week we add fresh blog posts and activities
As we get ready to kickoff another college football season, we wanted to share a healthy snack idea … Tasty Trail Mix! Snacking and healthful are two of a kind in this homemade trail mix recipe. As you're cheering on your favorite football team(s), have this nutritious trail mix ready to go. In this recipe, […]
The post College GameDay Snacks – Tasty Trail Mix appeared first on OrganWise Guys Blog.
Have you ever tried baked eggs before? Not exactly a frittata and not exactly a fried egg, healthy baked eggs are the perfect combination of both. They take very minimal effort to make and provide a healthy serving of protein, as well as the vitamins and minerals for the vegetables that we add to this […]
The post Healthy Baked Eggs appeared first on OrganWise Guys Blog.
Did you know that you can substitute whole wheat flour for white flour when baking? What better time that September, when whole grains are a Foods of the Month, to try this out?! ICYMI, whole wheat is a subset of whole grain that strictly applies to wheat products. So when a product is labeled whole […]
The post Baking with Whole Wheat Flour appeared first on OrganWise Guys Blog.
Connect With Us on Social Media!